James Henry Hyde Family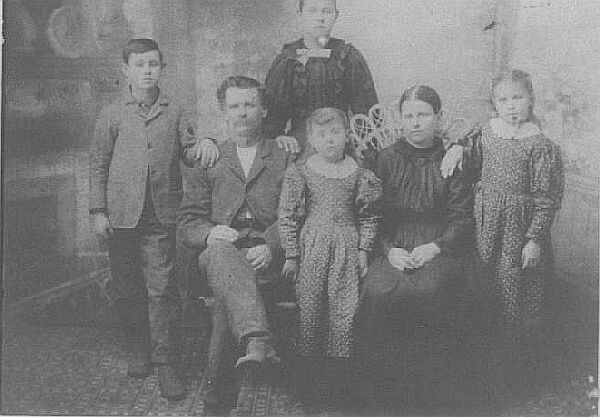 James Henry Hyde and Martha Eliabeth Nunn and family lived in Dallas Co., MO. The children are:
Boy on the left: Tom Hyde, born 1884.
Girl in middle of parents: Lucinda (Sinda) Hyde, born 1891, married Nathaniel Marvin Maddux.
Girl on the right: Nancy Emmiline Hyde, married Elmer Martin Fugate.
Girl standing in back, unknown.
Photos submitted to the Dallas County MOGenWeb by Judy Vaughn.